Private legal practitioner, Dr. Maurice Ampaw, believes the Normalisation Committee of the Ghana Football Association (GFA) is on the right path for requesting a police clearance form from persons interested in filing for nominations in the upcoming GFA elections.
The interim body has directed that interested persons in any of the positions must contact their secretariat for a letter to the Ghana Police Service requesting for a Police Clearance Report.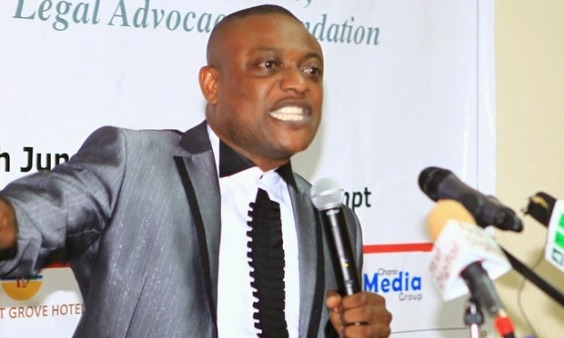 According to Dr. Ampaw, the directive "is normal and very crucial as we seek to normalize the game; and as such, a candidate must be a man of high moral character and proven integrity.
"For me, they have to even go beyond the police and then rely on the security agencies like the Bureau of National Investigations (BNI) and the National Security," he told
 Asempa Sports.
"There must be a background check for anyone appointed to an office; this is because, a person might not be having any criminal record, but morally, those things may be wrong. This means he is weak morally and those things might be wrong per our culture and our norms.
"Imagine someone who has been sleeping with other people's wives; though it is not a crime and the police won't be interested, traditionally it is wrong because anybody who sleeps with another man's wife has no moral character. The same way he will be stealing monies that don't belong to him when elected into office," he added.
The Normalisation Committee has set October 18 for the elections of the Regional Football Association (RFA) chairpersons across Ghana.
The RFA elections will precede the presidential election which will take place exactly a week after where the president will also be voted for by an elective FA Congress.