Throwback: The night Nigerian comedian Klint Da Drunk dazzled Ghanaians 14years ago with his 'iyuwiyuwiyuwiyuu'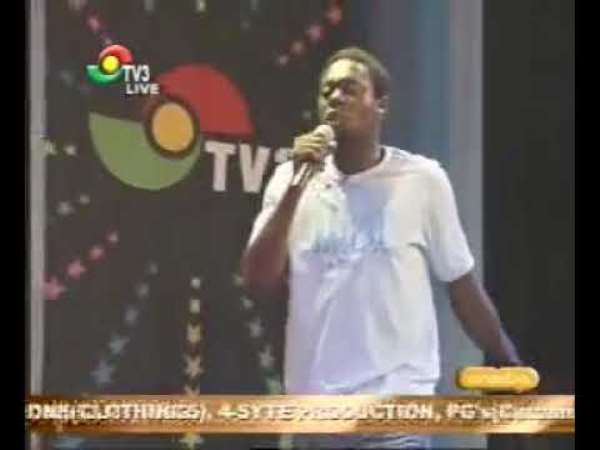 On a particular Monday morning in 2007 Ghanaians of all ages and sizes were caught memorizing a now popular musical line, 'iyuwiyuwiyuwiyuu'.
This was after Nigerian comedian Klint Da Drunk dazzled millions of Ghanaians nationwide when he mounted the stage at the Studio B of Accra-based television station TV3 during its musical reality show TV3 Mentor.
On this night, the award-winning comedian was invited on stage to crown the night's episode but little did Ghanaians in-studio and those watching from home know that he was going to leave a long-lasting hilarious memory for years to come.
Beginning with a phone insult prank, the Nigerian with his drunken nature and style of comedy demonstrated what was known as a unique type of comedy.
He controlled the Mega Star band and live on stage created a comical yet rhythmic and danceable reggae music.
On the night with him were Nigerian actors Segun Arinze and actor turned politicians Desmond Eliot.
14 years down memory lane, Modern Ghana entertainment throws our cherished audience to that night of magical comedy and music.
Leave a comment on how you were on the night, your memory, and how old you were at the time.