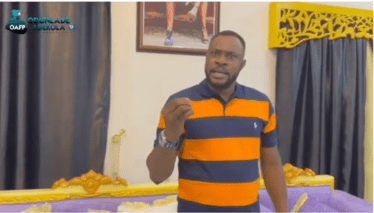 It has become a daily norm been done by some directors who request for s3x from many upcoming ladies before they are been used for movies by some popular directors both in Ghana and abroad
A Nigerian movie director has gotten furious after he was accused by some people for engaging in s3x before movie roles in the latest video he made to address the issue.
According to the director anyone who can prove that he asked them to come to spend the night or even give him a taste of her should boldly come out and speak so the whole world gets to know about it.
He further revealed that he is a Christian and believes that the only person who can make you a star in the lord God and not any movie director.
Watch the video below;
Source:Gossips24.com