By Kumah Prince Michael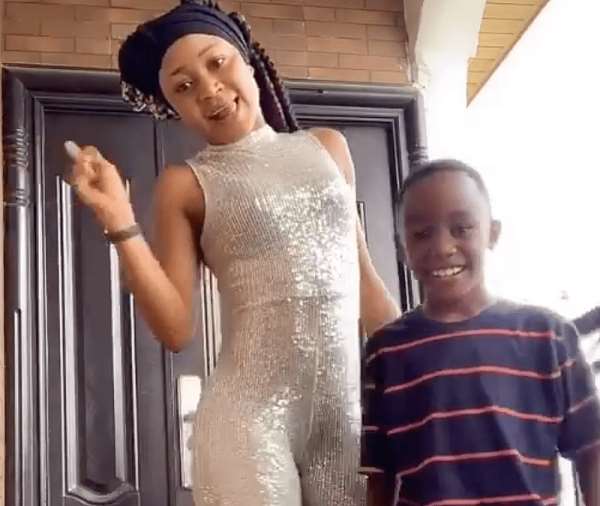 Ghanaian Socialite Akuapem Poloo's actions indicate that she hasn't had enough of the troubles some of her utterances on social media bring her.
In a recent video, she claims that quitting twerking will render her financially handicapped to the point that she may not be able to feed her only son.
"Who said I am back with my twerking habits, where did I go for a break, do we take breaks from twerking?
"You want to take my source of livelihood from me, how do I take care of my son if I stop twerking?" she quizzes.
Akuapem Poloo, born Rosemond Alade Brown stated that due to her twerking antics on social media some brands have employed her services as an influencer.
"Do you think if its not the twerking and the energy will these companies come to me, I beg you I am not going to stop twerking, come to me if you want to learn how to twerk and don't insult me if you can't twerk," she stated.
Poloo, was bailed from a 90-day jail sentence; GHc 80,000 was required with two sureties after her lawyer filed an appeal.