By Nana Ama Takyiaw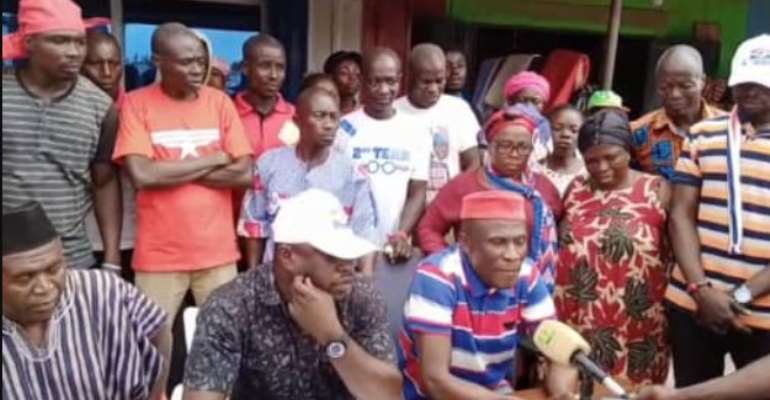 A group calling itself Concern NPP members in Dormaa West Constituency of the Bono Region have appealed to President Akufo-Addo to appoint Hon Franscis Oppong as DCE for Dormaa West District.
The group indicated that Hon Francis Oppong was one-time ward Secretary, electoral area coordinator and two consecutive times first vice chairman of Dormaa West constituency and for that qualifies for the post.
According to the Constituency youth organizer, Mr Acquah Ibrahim ( Blessman) who is the spokesperson for the group, it is their hope that the President would look at the grassroots people to appoint them DCE.
He noted that Hon Francis Oppong again was four consecutive times elected assembly member, two consecutive times a Presiding Member for Assembly.
"Moreover, we concerned party members strongly believe that with all these qualities, Hon Francis Oppong Kwadwo will be the best choice and win the seat back to NPP. He had put his effort, accountability and fairness to the party and he can only bring NPP party back to it's state. Even during 2020 election he campaigned massively in Dormaa West Constituency".
The group threw accusations at a contestant, Mr. Steven Adjei Ameyaw alleging that he is not a registered voter in the constituency and for that matter did not vote in the 2020 general election.
According to the NPP group, Steven Ameyaw failed to make any contributions or contributed a penny to the party during the 2020 elections in the Constituency.
The aggrieved NPP party members therefore expressed their displeasure that, another contestant who to their surprise qualified the regional vetting was Mr Amoabeng Emmanuel, who they claim did not participate in the campaign neither did he contribute a penny towards election funding.
They accused the incumbent DCE of the area Madam Mary Ameyaa of bad performance.
The NPP group claim she has failed to put any effort to strengthen that base of the party in the constituency.