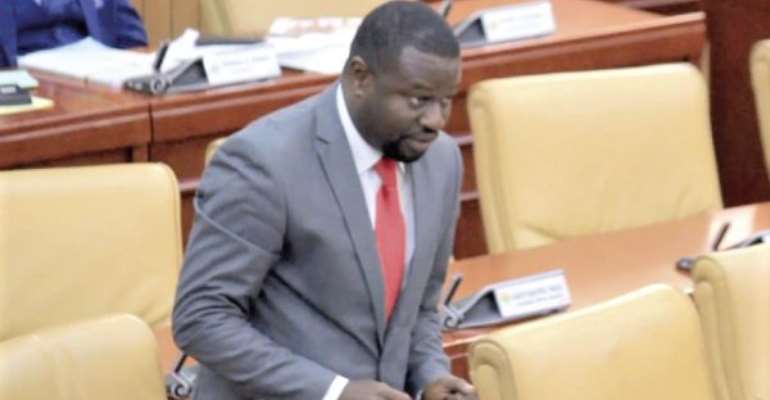 The Majority Chief Whip, Frank Annoh Dompreh, has rejected claims from the Minority that the Speaker of Parliament had ruled for the Appointments Committee not to sit on the Green Ghana Day.
The Minority boycotted the approval of four deputy ministerial nominees indicating that the First Deputy Speaker, Joe Owusu, the Chairman of the Appointments Committee, was unfair to the Minority by proceeding to vet the four nominees when the Speaker had ruled that such the House was supposed to participate in the Green Ghana Day initiative.
The Deputy Minority Leader, James Avedzi had also accused the Majority side of bad faith.
"The Chairman of the [Appointments] Committee has not been fair to the Minority side of the committee. Whilst Right Honourable Speaker directed that we should take part in the tree planting, they organised a meeting for the vetting of these people."
"We from the Minority will not be part of this debate because the Chairman has not been fair to us," he said on Wednesday before the Minority staged a walkout when the report on the four nominees was laid.
But speaking to Citi News, the Majority Chief Whip questioned the rationale of the Minority.
According to him, the Speaker allowed the Chairman of the Committee to continue with the vetting exercise after the tree planting exercise.
"On the day of the tree planting, the Speaker himself engaged in the exercise, and when he got to the precincts of Parliament, he invited the Chairman of the Appointments Committee who doubles as the First Deputy Speaker to join him for the exercise after which he allowed the Chairman to go back to continue with the vetting. So who said the Speaker had ruled that the committee should not sit?" he quizzed.
---citinewsroom