A taxi driver has been crashed to death at Awutu Breku Container on the Kasoa Cape Coast Highway in the Central region.
The accident occurred when the taxi driver collided with a tipper truck loaded with chippings.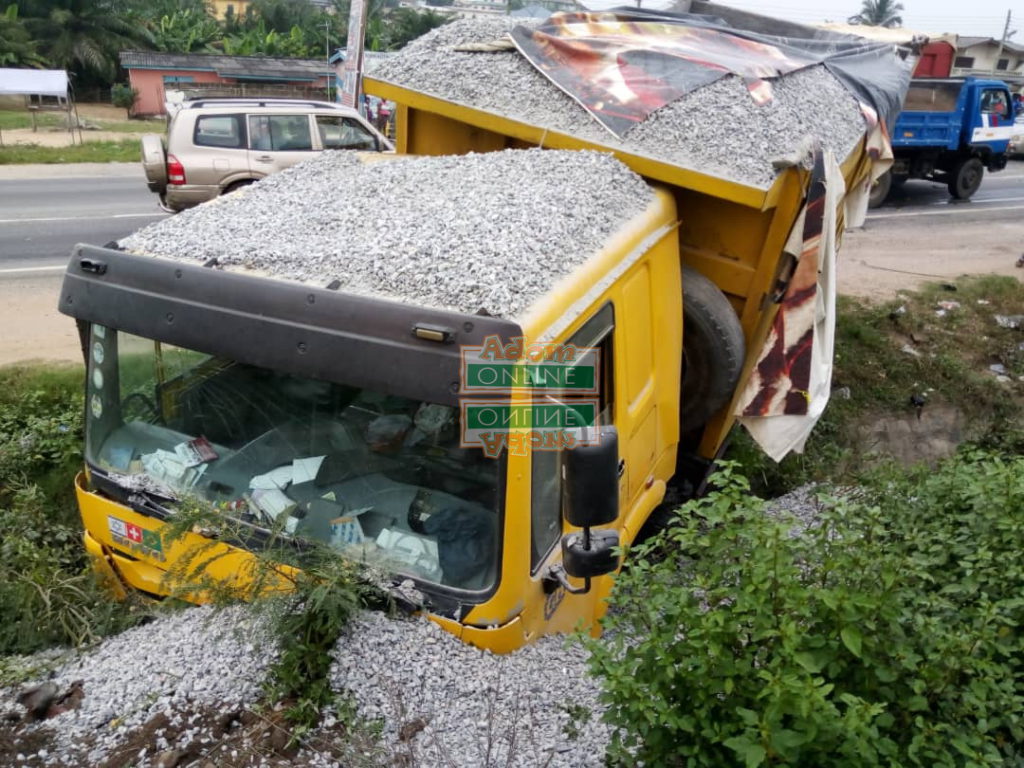 The accident, which involved a tipper truck with the registration number GS 7248-12 and a Nissan taxi also with the registration number GE 5996-13, occurred in the early hours of Thursday morning.
Witnesses explained that the accident occurred when the tyre of the tipper truck heading towards Kasoa from Winneba burst and veered in the direction of the taxi.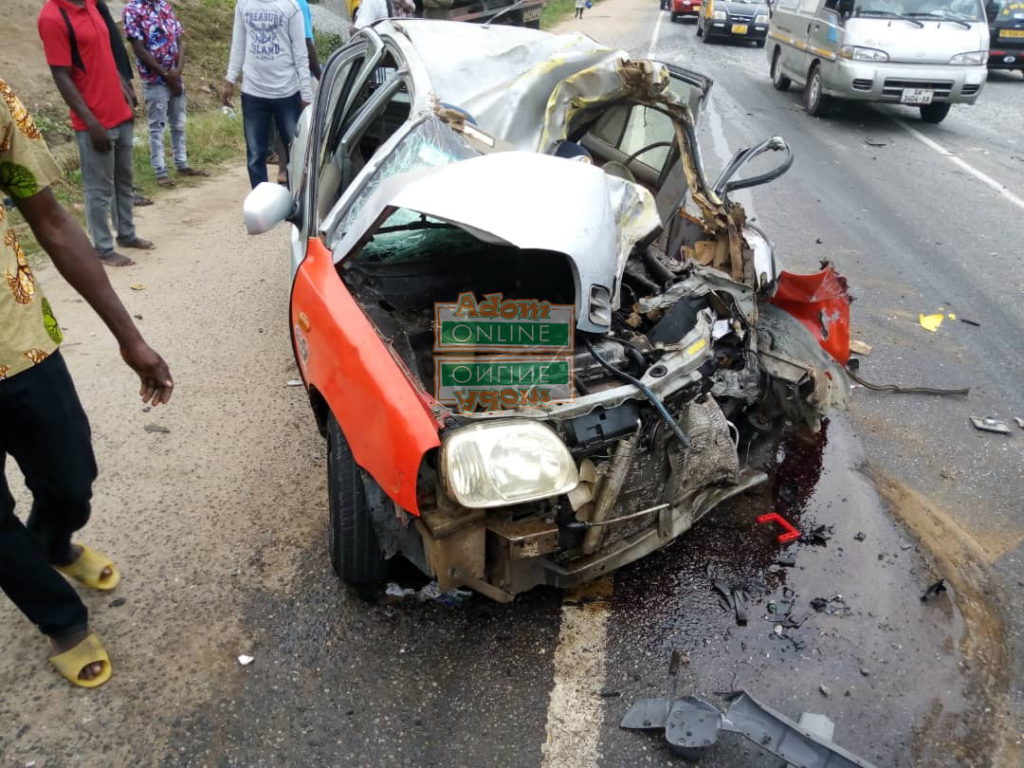 According to the Awutu Breku Motor Transport and Traffic Department Station Officer, Chief Inspector Seidu Mussa, other people sustained injuries and have been sent to the Winneba Trauma Hospital for medical attention.
"We will tow the taxi and tipper truck to the police station and proceed to the hospital to visit those on admission before we begin investigation, but I will appeal to our drivers to exercise patience on our roads," he said.
 Adomonline.com