Aside the popularity that comes with the presidential seat, there are low points also. Being a president means many people look up to you, basically, one becomes an icon in that position.
In that regard, their lives become literally the 'concern' of citizens. If it's for a worthy cause, you get to enjoy the fame and glory, but it's a rather different feeling when people 'nose' into your life and bring up allegations from your past.
Ghana's presidents in the fourth republic have been riddled with many alleged scandals, with regards to extra-marital affairs and infidelity, some of which may have affected their marriages and or exposed alleged 'secret' children among others.
We take a look at some of these alleged girlfriends and 'side chicks' of some Ghanaian presidents.
Giselle Yardzie
The case of Madame Giselle Yazji, became popular during President John Agyekum Kufuor's tenure in office as President of Ghana.
The one-time Economic Adviser to President Kufuor made headlines in Ghana around 2004 and 2005, as the media tracked controversies involving reports of her work with then-President Kufuor.
She was alleged to be his mistress and was said to have given birth to twins for him with a promise of returning to Ghana with the children, but that never happened.
Her allegations against President Kufuor however, were never substantiated.
Victoria Hammah
In November 2013, there were rumours Victoria Hammah, Deputy Communications Minister was the girlfriend of then president, John Mahama.
She was however, dismissed after she was heard in a leaked audio making claims of how she 'would not quit politics until she had US$1million at hand.'
Known as the 'Vickyleaks saga' Victoria Hammah's appointment was said to have been met with some discontent from many in the National Democratic Congress (NDC) party because of allegations she was given the position by her alleged boyfriend, President John Mahama.
Although she claims to have respected John Mahama's decision, Hammah till date, says she wasn't given a fair hearing by the media.
Virginia Hesse
Virginia Hesse, who is said to be Ghana's envoy to Czech Republic is alleged to be President Akufo-Addo's 70-year 'baby mama' with an ambassadorial job.
According to news reports, she is alleged to be the mother of the president's undisclosed first daughter.
Another alleged ex-lover of President Akufo-Addo is Professor Abena Busia; a daughter of Ghana's former Prime Minister, Kofi Abrefa Busia who is said to have been posted to Brazil to head Ghana's mission there.
Gifty Anti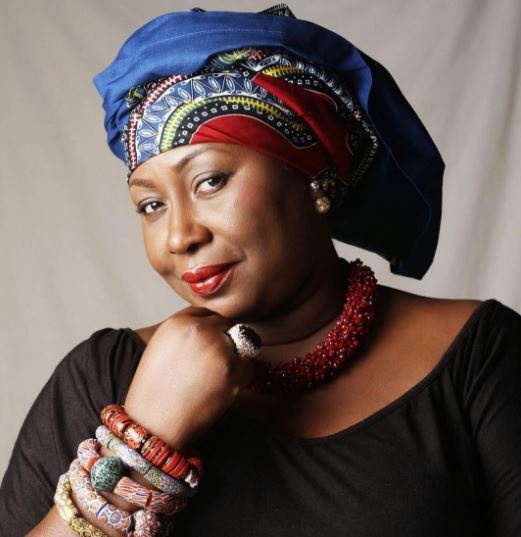 Ghana's celebrated broadcaster, Gifty Anti, in November 2013 cleared the air with regards to her alleged relationship with Former president John Agyekum Kuffour.
She revealed that she 'never dated' the president adding that those speculations were plotted to tarnish her reputation.
Now Oheneyere Gifty Anti, she is married to Nana Ansah Kwao, Chief of Akwamu Adumasa and blessed with a lovely daughter.
The gender advocate is a role model to young women and continues to impact society by discussing issues affecting women through her show, The StandPoint.